Each bar of soap is made with Natural ingredients to Cleanse, Soothe and Nourish your skin.

Most of my Soap bars have been curing
between 1 and 2 Years!
Cured Natural Soap is like a Fine Wine. . .
The older it is, the better it gets!
Note : Each new batch of soap made may not be exactly as pictured.
All Soap is made with oils. Some of the Oils and other fine ingredients I use are Olive, Castor, Coconut, Palm Kernel, Sunflower, Safflower, Shea, and Soybean.   

I infuse Herbs and Spices into some oils I use. 
By infusing Herbs into the oils & adding the herbs to the soaps,
they finish with a light Natural scent.

Some soaps will contain tallow and/or Lard.
Castile soaps are all Vegetable.
I do use essential or fragrance oils in some soaps, not much, just to enhance the Natural scent.

As a rule, I use Herbs, plants, roots & barks to offer a Natural colorant, but occasionally I may add a touch of Oxides to intensify the colors. 

All natural made (lye) soaps contain glycerin, 
which is a Natural by-product of the soap making process.  


All of my soaps are made using either
the Cold or Hot Process method
Please note:  ALL Soap is made with Lye!  Soap cannot be made without it! However, during the processing, through a chemical reaction of the oils & lye, called Saponification, the oils will absorb the lye.  
The finished Soap no longer contains any active lye.  
So it is perfectly safe!


Simply Terms---, You want it- Buy it Now,
It may be gone Tomorrow!.
Please let me know if you have made multiple purchases so I can adjust any shipping charges.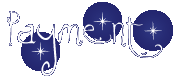 PAYPAL from existing funds or Debit credit cards.

Paypal E-checks Will Be DECLINED.
I Will Accept Amazon Gift Card Codes

I ONLY SHIP WITHIN THE USA!

I ship within 2 days of received payment.
If for some reason, there will be a delay in shipping your order --- I Will notify you, as soon as possible!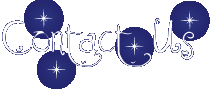 If you have questions about this item 
or just a General question--- 
Please use the message service on this site to do so. . . 
I will be Happy to answer your question!
Thank you for looking at my Auctions
& through my Store!  
It has been a Pleasure having you visit!
Bright Blessings!
Lady Angel

AngelWings2Ltd / Keltic Castle Creations